IMPORTANCE OF LAXMI PUJAN ON DIWALI
Today, when we celebrate Deepawali (popularly known as Diwali), we light Deepon ki maala to mark the return of Ram to Ayodhya after defeating Ravana, we also invoke Goddess Laxmi. May Goddess Laxmi showers us with immense wealth and happiness, we pray on her arrival during Diwali.
This year Diwali is unique for a different reason, as we are celebrating it in its full glory after a gap of two years owing to the spread of Covid 19. The joyous atmosphere is quite palpable, markets are brightly lit, people are shopping to the heart's content, cleaning and decorating their houses, exchanging gifts, buying gold and silver and making sweets, etc., etc. India is surrounded by festivities all over. It is one of the most keenly awaited festivals of India as it celebrates the Rama's eventual victory over the evil spirit Ravana, and his triumphant return to his home.
It is believed that on Diwali, Lord Rama returned from a 14-year-long exile with Sita Ji and his brother Laxman. The residents of his kingdom Ayodhya were so joyous on his return that they lit diyas to brighten up the place. It is said that the night was a no-moon night and it was Ayodhya's lighted earthen lamps and diyas which illuminated the sky. Since then, Diwali is celebrated on Kartik month's Amavasya. It is a five-day-long festival that kick-starts with Dhanteras, followed by Narka Chaudas, Diwali – Laxmi Pujan, Govardhan Puja and ends with Bhai Dooj. Gujaratis celebrate their new year on Govardhan Puja. The business community considers it an auspicious time to start new ventures, as the festival coincides with the Gujarati New Year.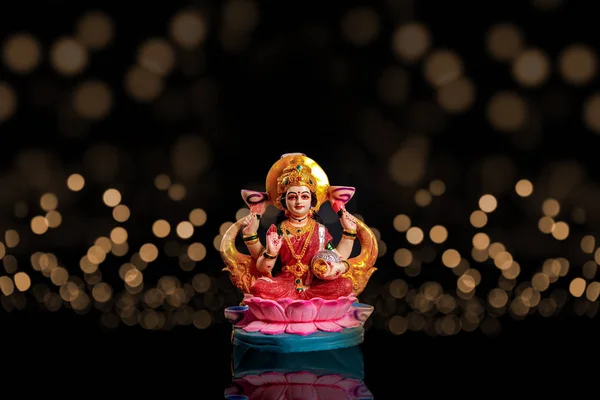 Ever wondered why on Deepawali, not Ram but Laxmi ji is worshipped?
A legend says Diwali falls during the quarter of the year when Lord Vishnu, her husband, is sleeping. Vishnu sleeps from the 11th lunar day of Ashadh (i.e., Shayani Ekadashi) to the 11th lunar day of Kartik (i.e. Prabodhini Ekadashi). Diwali marks the death of many demons like Narkasur by Lord Krishna, the arrival of lord Rama to Ayodhya after killing Ravana, and Lord Vamana defeating the arrogant Bali. As the win over good over evil is said to bring prosperity, Lakshmi is worshipped.
According to popular belief, Laxmi, the goddess of wealth and prosperity, and Vishnu's wife visit her devotees and bestow good fortune and blessings upon them. To welcome the Goddess, devotees clean their houses, decorate them with finery and lights, and prepare sweet treats and delicacies as offerings. Devotees believe that the happier Laxmi is during her visit, the more she blesses the family with health and wealth.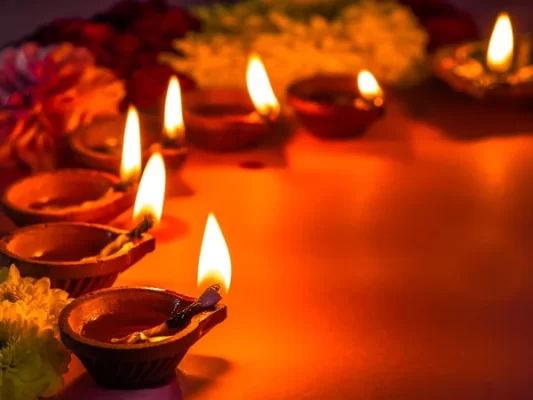 Laxmi Puja has immensely special significance during Diwali. It is a Hindu occasion for the veneration of Lakshmi, the goddess of prosperity and the supreme goddess of Vaishnavism. The occasion falls on the Amavasya (new moon day) in the Vikram Samvat Hindu calendar month of Kartik, on the third day of Deepavali. It is considered to be the main festive day of Deepavali. In Assam, Bengal, and Odisha, this puja is celebrated 5 days after Vijaya Dashami.
It is popularly believed that Lakshmi likes cleanliness and will visit the cleanest house first. Hence, offerings of haldi (turmeric) and sindoor (vermilion) are made on this day.
Performing Laxmi Ji's arti during Diwali is considered to be a most pleasing aspect of Laxmi Pujan. On Diwali, the goddess Lakshmi is worshipped in her three forms; Mahalakshmi, the goddess of wealth and money, Mahasaraswati, the goddess of books and learning, and Mahakali. Kubera the treasurer of the gods is also worshipped. Hence, Goddess Laxmi is invoked in its full glory because even deities believe in her power and importance and worship her. While singing her praises during arti, we sing:
तुम ही पाताल निवासनी, तुम ही शुभदाता |
कर्मप्रभाव प्रकाशनी, भवनिधि की त्राता ॥ ॐ जय लक्ष्मी माता…
अर्थ – पाताल में भी आपका निवास है, आपकी कृपा हर लोक में है। आप हर तरह का शुभ और मंगल करने वाली हो। आपकी प्रेरणा से ही अच्छे कर्म हो पाते हैं और उनके प्रभाव से भवनिधि की प्राप्ति भी हो जाती है। आपको प्रणाम है।
शुभ गुण मंदिर सुंदर क्षीरनिधि जाता |
रत्न चतुर्दश तुम बिन ,कोई नहीं पाता ॥ ॐ जय लक्ष्मी माता…
अर्थ – समुद्र मंथन से आपकी उत्पत्ति हुई है। आपका मंदिर यानी आपका लोक, जहां आप निवास करती हो वो भव्य और सुंदर है। आपकी कृपा से ही इस पृथ्वी पर रत्न और मणियां उपलब्ध है। आपकी कृपा के बिना ऐसा नहीं हो पाता। आपको प्रणाम है।
It is believed that singing Laxmi Ji ki Aarti helps you to get rid of all your sins. It offers happiness, prosperity, and good health. Since Goddess Laxmi is the deity of wealth and prosperity, worshipping Goddess Laxmi Ji and singing Laxmi Ji Aarti bestows immense wealth and opulence.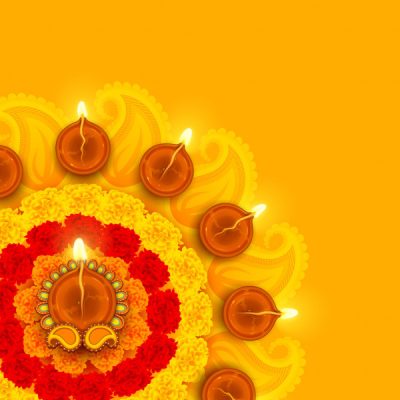 On singing Laxmi Ji's Aarti, we never lack money, food, or anything in the world. We receive all the materialistic pleasures and live life with great joy and happiness.
HAPPY DIWALI ALL!