Companies across the globe are adopting mindfulness and yoga as the way to enhance happiness and wellbeing of the employees. In India, too, this practice is on the rise. As mindfulness & yoga impact not only our body but also mind and body rhythm – they have the power to make people stress free, which surely increases their happiness quotient.
As is said, 'It's about training our minds to be more focused, to see with clarity, to have spaciousness for creativity and to feel connected'.
Corporates today realise the need to increase focus on EQ and employee happiness. Hence, the introduction of mindfulness and yoga in corporate corridors.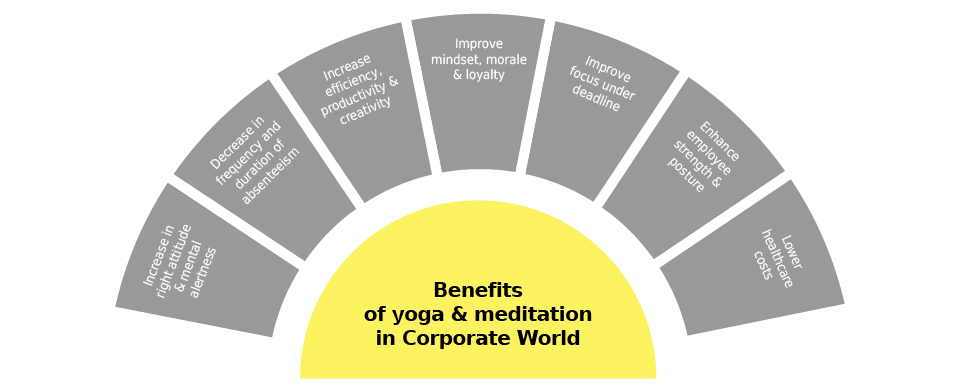 Happy Ho offers a number of mindfulness & Yoga solutions for corporates. These solutions bring the benefits of these practices to corporates with the objective of increasing employee wellness and happiness, which in turn makes the work environment more positive and increases corporate productivity.
We provide these services by offering:
A weekly session in meditation and yoga (it can be done by corporate functions in case of large teams)
Meditation & Yoga retreats – held for a week (or over four weekends)
Meditation & Yoga camps – 10 days (Can be held for a small number of employees at a time)