The coaching programmes offered by Happy Ho can be availed by individuals, organisations, and communities.
Steering through the uncertainties and stress that's surfaced within the past two years requires a new level of resilience.
We partner with individuals and organisations to implement and scale trainings that augment well-being, creativity, productivity and resilience, leading to improved performance.
Our coaches are certified by INternational Coaching Federation and possess extensive knowledge of ICF competencies and also of external and internal factors impacting happiness and the effective ways of enhancing happiness, complete wellness and positivity.
With the advent of digitisation, our lives are perpetually always on 'Drive' mode. As our relationship with the technology touches a new high, more and more people are sensitizing to the overwhelming feeling of stress and anxiety it brings along.
Right coaching can help in finding solutions for all your life and professional issues and thereby increasing happiness and wellbeing. Happiness, in turn, leads to many benefits like good health, creativity, productivity and relationships.
Our coaching sessions are aimed at integrating positive psychology in your life to make the journey happier, satisfying and fun.
These sessions can be held face-to-face, telephone, web voice/video calls. We have individual as well as group coaching sessions.
Individual sessions are designed taking your personal needs, goals and aspirations into consideration. Group sessions are conducted keeping the goals and needs of the collective body in mind. Having said that, we do have breakout sessions during group coaching session, where we hold discussions with individuals privately.
We design coaching programmes for professionals across all levels. Our coaching methodologies not only focusses on gauging and developing the emotional quotient of your employees, but also emphases on driving the organisation's happiness culture by infusing positive energy to achieve quantum leap in interpersonal relationships, low stress linked absenteeism and attritions, and productivity.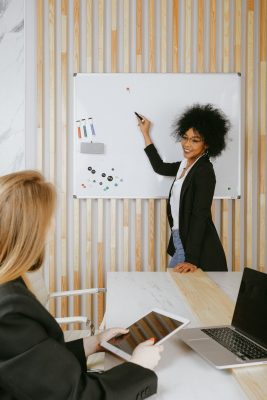 Wondering why you need coaching?
An increasing number of corporates globally are working with coaches who combine psychological research with ancient wisdom and traditions to inspire the workforce to be more positive, happier, motivated and as an outcome, productive and in sync with the company's culture. Happy Ho corporate coaching sessions derives its inspiration from the diverse Indian culture and traditions.
Happy Ho coaches go over and beyond telling people to think positively. An advice or training is given only after conducting a careful analysis of individual employee's state-of-mind, company culture, key problem areas and the desired outcome.