India is probably the only country in the world that not only maintains an intrinsic family system but also celebrates sibling love. You would recollect that we recently observed a pious month dedicated to our ancestors – Pitru Paksh when we paid obeisance to them. This is also a unique festival, if I may say so, like bhai dooj which celebrates the brother-sister bond.
There are two special celebrations for siblings which shower their affections on each other – Raksha Bandhan and Bhai Dooj, which is observed on the second day of Diwali. Not only this, this is unique to the Hindu religion as no other religion observes any such festival where siblings shower love on each other. Hope all you brothers and sisters are set to celebrate this festival with lots of enthusiasm.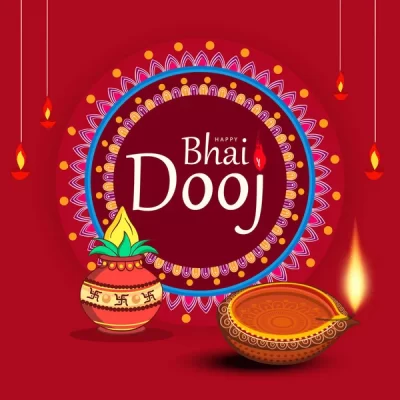 The festival of Bhai Dooj has a literal meaning attached to it. It is made up of two words namely- "Bhai" meaning brother and "Dooj" meaning the second day after the new moon which is a day of its celebration. The day holds special significance in the lives of a brother and a sister.
This Dooj marks and defines the eternal love between different siblings (brother and sister). This wonderful festival is an important occasion where sisters pray to God for the longevity, well-being, and prosperity of their beloved brother. Beginning with Bhai Dooj's meaning, the two words have their implications, and collaboratively they form a significant representation of the historic day. The term 'Bhai' meaning brother and the word 'Dooj' meaning lunar together suggest the companionship of brotherhood and heavenly vibes.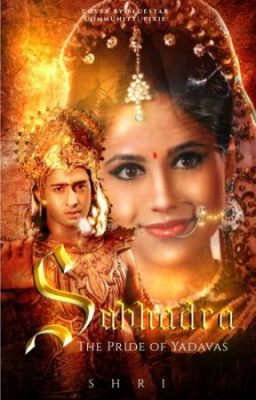 Hindu Mythology has a story to narrate which tells that when the mighty Lord Krishna defeated Narakasur, in the event of happiness, his sister Subhadra celebrated the occasion by inviting him for a feast. Overwhelmed with the victory, she applied tilak on his forehead. This ceremony started then which is being followed till date and will continue to follow till eternity.
Lord Krishna, in awe of her sister's gesture, granted her many presents and blessings. And according to Hindu mythology, this is why Bhai Dooj is celebrated.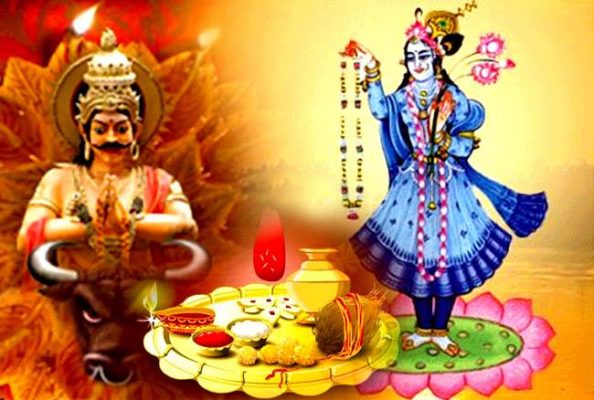 There is another legend associated with the celebration of this auspicious festival, which is also the popular one about Yamraj, the god of death. As per this legend, Yamraj's sister Yamuna tried to get her brother to visit her on many occasions but Yamraj was unable to do so for a long time. When he finally met her, he was greeted with a grand ceremony, offered sweets, and had the ceremonial tika placed on his forehead.
Being immensely pleased with the love and respect he was showered with; Yamraj gave Yamuna a boon and she in turn asked him to dedicate a day on which he would visit her house each year. Hence, the ritual of siblings visiting each other on this day began to honour the kinship between them.
The festival is celebrated in several parts of India, and though these are named differently essence remains the same. On this day brothers visit their sisters' home to take part in the puja and perform age-old rituals. On this day sisters pray for the well-being of their brothers by putting a tilak on their forehead with roli and showering the Akshat on them. Thus, by spending the joyous day together, siblings follow the age-old tradition of Bhai Dooj.
But there is a fine difference between Raksha Bandhan and Bhai Dooj as Raksha Bandhan is not celebrated only between brothers and sisters. It can be performed between sisters, only brothers, and friends as well. But the Bhai Dooj is exclusively for the brother-sister duo.
Indeed, this is one of the most unique festivals in the Hindu religion which is celebrated with a lot of love and affection.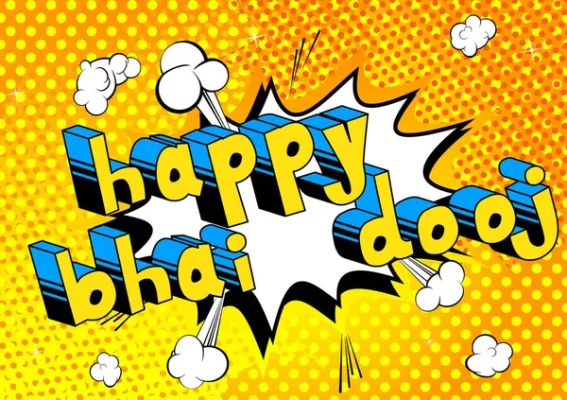 Spread happiness and be HappyHo.