The year 2023 is running at a breakneck speed. You blink an eye and we are in March, which is known for Holi celebrations. We all have big plans for Holi like inviting or visiting our family and friends, Holi Parties, Colours, Water splashes, and Holika Dahan (Bonfire).
Many Indian States, particularly in North India have their unique way of celebrating Holi. The most famous being Vrindavan / Barsane ki Holi which has its unique flavour. The celebration begins with Holika bonfire on the night before Holi. People gather, sing, and dance around the bonfire and pray for the safety of their loved ones. The process of the bonfire is the same all over. The next day of Holi begins early morning when people are free to play with colours. People play, chase and colour each other with gulal and coloured water which continues till afternoon.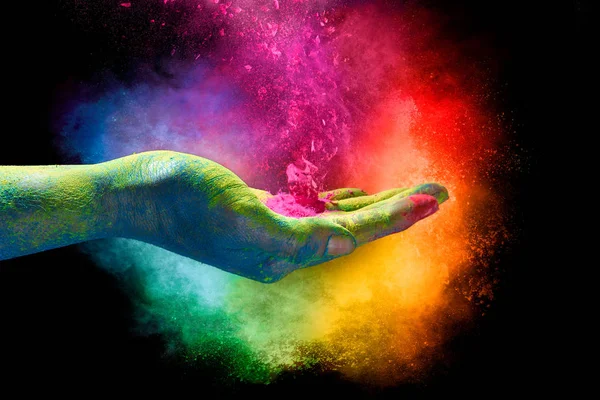 Why do we have Holika dahan before Holi? Though the new generation enjoys bonfires in their style, not many would know the mythology associated with this celebration. There is hardly any Hindu festival that is without any social message, so is Holi. Holi is a festival of vibrance and brotherhood and the onset of the new season when the new Dhaan comes home from the fields. Whereas Holika dahan signifies the victory of good over evil. If you think evil for somebody, it will not spare you either.
Here goes the story:
As we all know that Holi is celebrated for two days – first is Holika Dahan followed by Rang!
A night before Holi people lit a huge bonfire known as Holika Dahan to commemorate the burning of demoness Holika the sister of demon king Hiranyakashyap. He was an enemy of Lord Vishnu but his son Prahlad was an ardent devotee of Lord Vishnu. He didn't approve of his son's devotion to Lord Vishnu and wanted to kill him, with the help of his sister Holika. She had a shawl gifted by lord Brahma which could protect her from fire.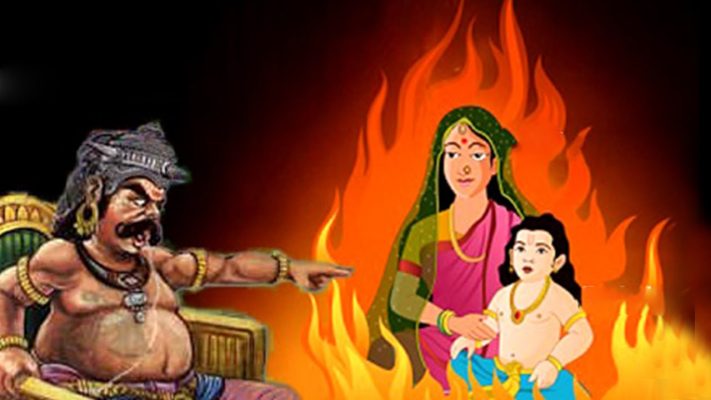 It is believed that on the day before Holi, Holika lured Prahlad to sit on her lap in a huge bonfire, so that when the fire is lit, Prahlad would be turned into ashes. But as the fire lit, Prahlad prayed to Lord Vishnu to keep him safe. Hence, Lord Vishnu summoned a gust of wind to flow the shawl of Holika, which fell on Prahlad, thus saving him from the flames of the bonfire and burning Holika to her death. This way we see that she fell into her own trap.
In the Hindu religion, it is believed that Holika Pujan on Holi bestows power, prosperity, and wealth. All sorts of fear can be conquered by doing Holika Puja on Holi.
The Holika bonfire and Holi signifies the celebration of the symbolic victory of good over evil, of Prahlada over Hiranyakashap, and of the fire that burned Holika.
Dahan celebration is followed by the festival of colour,
Holi is a boisterous occasion, characterized by family and friends daubing coloured powders over each other and drenching unsuspecting passers-by with a deluge of water. Everyone is fair game for fun and a little flirtation in the spring sunshine.
In North and Western India, Holi frolic and celebrations begin the morning after the Holika bonfire. Children and young people form groups armed with dry colours, coloured solutions and water guns (pichkaris), water balloons filled with coloured water, and other creative means to colour their targets.
Every family prepares some special foods as an offering to the bonfire and enjoyed with family and friends.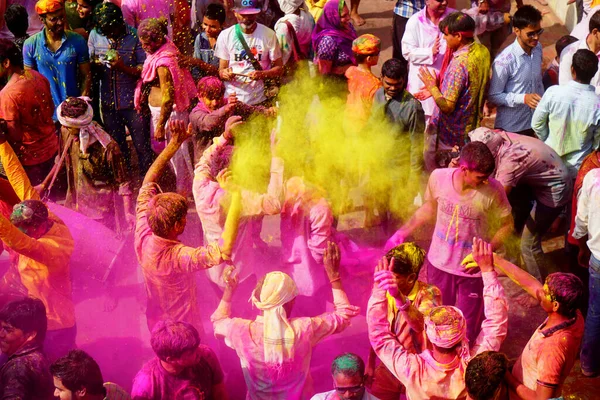 Holi delicacies:
Puris with potato masala (alu puri).
Indian pancakes with saffron & rosewater cream (malpua & rabri).
Puran poli. …
Paneer chutney pakora.
Spiced Indian crackers (mathri)
Lentil dumplings in yogurt (dahi bhalla)
Gujiya
When it comes to snacks, Gujiya is the most popular mithai served on Holi but Thandai occupies the top spot in terms of drinks, that too Bhang Thandai. Bhang is usually served after mixing it in milk to make a special Bhang Milkshake or Bhang Lassi or Bhang Thandai. So, have your pick of delicacies and make your festival special this year!
Not to miss the mention of the role played by Bollywood in giving various colours to the holi festival, especially through its melodious numbers which we love to play on Holi. No Holi is complete without songs like: Holi Aayi re Kanhai, Holi ke din dil khil jaate hain, Zakhmi dilon ki holi or aaj na chodenge hum humjoli!
For me Holi celebrations have always been special. I have very vivid memories of celebrating Holi with the Varma clan in Bhopal, Gwalior, Lucknow, Ajmer, Jaipur, Delhi and Mumbai. Every State and city is unique in terms of Holi celebrations but the inherent spirit is the same – universal brotherhood!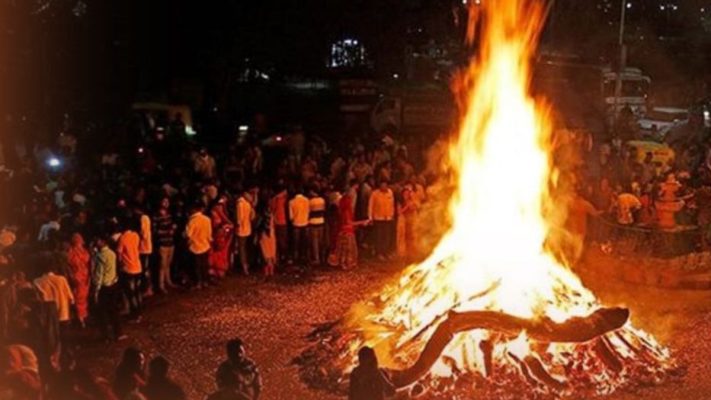 Celebrate Holi! Spread Happiness!! HappyHo!!!