"My dark days made me stronger. Or maybe I already was strong, and they made me prove it." — Emery Lord
Today, October 10, 2022, we observe World Mental Health Day. It is a day dedicated to raising awareness of mental health issues around the world and mobilizing efforts in support of mental health. The theme or rather the slogan for 2022's celebration of World Mental health Day is "Make mental health & well-being for all a global priority."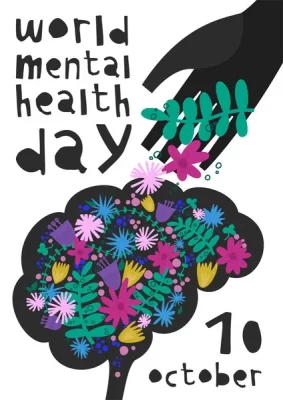 The Day provides an opportunity for all stakeholders working on mental health issues to talk about their work, and what more needs to be done to make mental health care a reality for people worldwide.
But have we ever thought about why there is a need to dedicate one particular day to this aspect of our health?
The day is meant to draw attention to mental health rather than the illness of a person who is suffering on this account. In most cases, the patient doesn't even know it and in some other cases he doesn't come out in open to talk about it due to the stigma attached to it. In certain societies and families, it is considered taboo.
This has made it more widespread and its roots spreading tentacles in society in a major way. It has spared no one, rich or poor, man or woman, professional or stay-at-home, student or teacher, doctor or lawyer, or even a commoner or a celebrity. It has stepped into every home, without giving an alarm bell, so the patient is caught unaware! Hence, it is important that an awareness is created, structurally, socially, widely, and medically. A concerted effort is needed to overcome this pandemic of the modern era.
Mental health includes our emotional, psychological, and social well-being. It affects how we think, feel, and act. It also helps determine how we handle stress, relate to others, and make healthy choices. Mental health is important at every stage of life, from childhood and adolescence through adulthood. This day is meant to help reduce stress and burnout. It can provide a pause to come back with more energy, less stress, and a renewed spirit.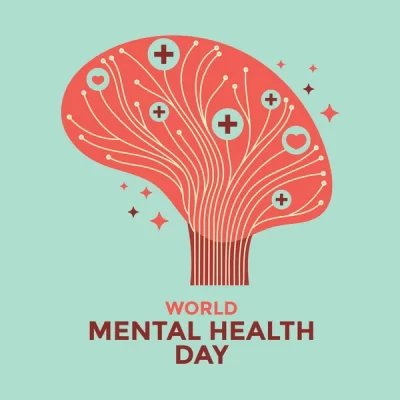 If anyone is suffering from any mental issue like depression, anxiety, isolation, or suicidal syndrome, reach for help. Talk about it! It's like any other physical ailment for which you reach out to a doctor without blinking an eyelid. Then why should you think about it?
Unfortunately, there also tends to be a significant stigma attached to anything related to mental health, which is why it's so essential that we acknowledge good mental health efforts and work to overcome the barriers that have been put up that keep us from addressing mental health in a positive, productive way. You should regularly grant yourself permission to tune in to yourself and consider your overall mental health so you can best address your needs.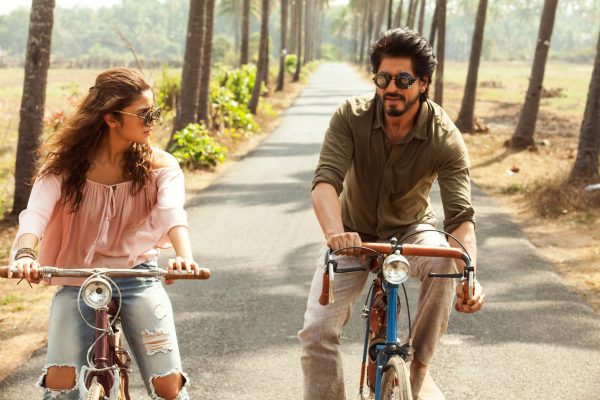 As films are a mirror of society, I would like to draw attention to Shahrukh Khan & Alia Bhatt starrer movie "Dear Zindagi" which beautifully captured the essence of mental health. In the movie, Kaira (played by Alia Bhatt), is a cinematographer who suffers from deep-rooted psychological and abandonment issues that stem from her childhood. And how she overcomes it with her interactions & therapy provided by inimitable therapist Shahrukh Khan.
"Don't let your past blackmail your present, to ruin your beautiful future"
The dialogue above is worth mentioning which can do wonders for your mental health.
Mental illness doesn't impact our body in isolation, it affects our physical being as well. As it is something that impacts our eating and sleeping habits and has a lot to do with our physical health as well. It is important to address our mental health needs, or oftentimes we will feel the impact of it in other areas of our health as well.
Believe me, this is not something that is not curable. You can be fully cured with the help of a therapist or psychologist who masters in this field. You should not feel ashamed of consulting them, they are the ones who will help you to return to your happier, healthier being.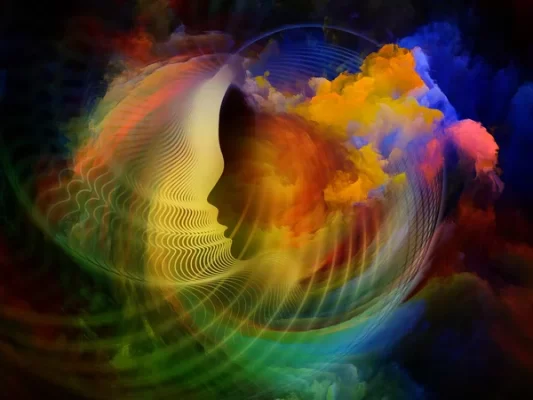 Not only this, Mental health is important because it can help you to cope with the stresses of life, be physically healthy, have good relationships, make meaningful contributions to your community, work productively and realize your full potential.
Hence there is a need to spread mental health awareness and what could be better than dedicating a day to it?
We need to work to de-stigmatize how we think about, approach and identify mental health issues in our society. There is a need for those tough conversations and admitting there's a problem means we can come up with a solution. We can start removing the shame and fear that are often associated with topics surrounding mental health. Doing so can increase the likelihood of someone reaching out when they need help.
Asking for help is a sign of strength. Working together allows us to begin building a foundation that respects and honors the importance of good mental health.
Hence HappyHo, spread Happiness, and help your fellows!!