Today, we are celebrating Guru Purab! Happy Guru Purab everyone!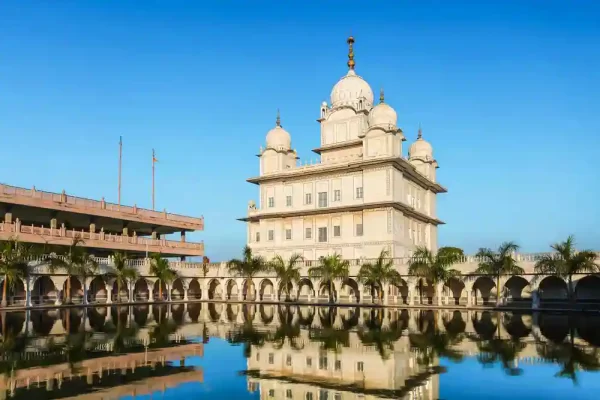 I have very fond memories of celebrating Guru Purab always. My first would be when I was a toddler and my bua (father's younger sister, whom I fondly called Suman bua) took me for Guru Purab celebrations in Gurudwara in Gwalior (MP). One such Guru Purab, brought life – long joy in my life, as I was blessed with my younger brother that day. Bua tells me that when we returned from bhog and langar from Gurudwara, my brother had arrived (Prabhat Varma – light of dawn). Our family's joys knew no bounds as he is the first grandson born in the family. Celebrations followed…making Guru Purab all the more special. Since then, it has been a practice for me to celebrate Guru Purab by visiting Guru Dwara every year.
Indeed, times have changed since but Guru Nanak's teachings resonate with special relevance today, as an antidote to the intolerance, fanaticism, and inequality, we see all over the world. There are ongoing wars, in-fights, arguments, corruption, untimely deaths, natural calamities & disaster, which are impacting the world globally. Drastic climate change is posing another big threat to the planet and humanity at large. We are under severe pressure to counter these threats.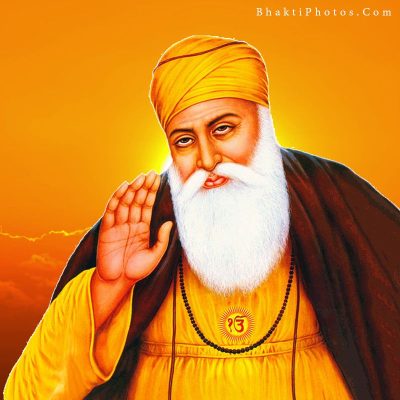 Guru Nanak Dev Ji's main concern was having respect for nature. He recognized that all creatures are part and parcel of nature, and are dependent upon each other. So, he said, "Pavan Guru, Pani Pita, Mata Dharat Mahat" (Air is a great teacher, water is like father and Earth is our beloved mother). Water is so essential that we can't think to live without it ("Pehal Pani Jio Hai"). Can there be any teaching more relevant than this today?
Today, when the whole world is fighting rather divided in the name of religion, he preached "Ik Omkar" which is considered the most important component of Sikhism and also, the first major teaching.
Preached by Guru Nanak Dev, "Ik Onkar, Satnam, Karta Purakh, Nirbhau, Nirvair, Akal Murat, Ajuni Sae Bham, Guru Prasad," implies: There's only one God, his name is the only truth, he is the only creator, he is fearless, he is without hate, he is immortal, he is beyond birth and death, and by only his grace one can chant his name."
He believed in one God who is omnipresent, shapeless, timeless, and sightless. (Nirankar, akar, alakh). Sikhism stresses that before creation there was God, and because of His will (Hukam), the Illusion (Maya of attachment and enticement) came into being.
Guru Nanak Dev has given us several teachings that are all written in Guru Granth Sahib, the holy book of Sikhism. This teaching has great significance even today and the world needs to draw inspiration from that.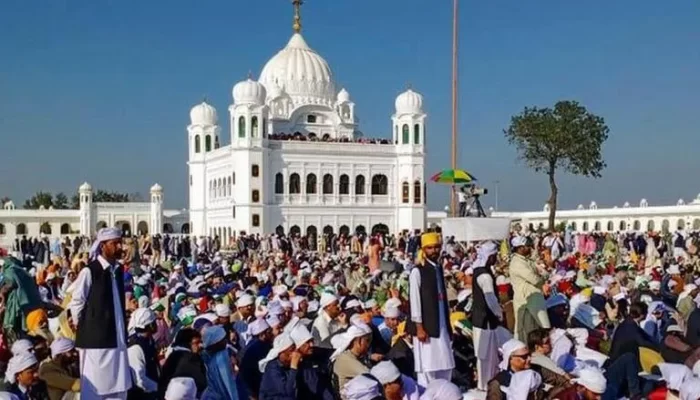 Following his teachings, a watershed decision in the history of Sikhism was taken a few years ago to open the Kartarpur Corridor and the visa-free access to followers of his philosophy to the shrine at Kartarpur in Pakistan's Narowal district. This strongly propagated Baba Nanak's teachings of love, brotherhood, and universalism. The Sikhs recite this prayer two times a day, Jinha Gurdhama Tou Panth Nu Vichhodaya Gya Hi, Ohna De Sewa Sambhal Da Daan Pyare Khalsa Ji Nun Baksho (Dear God, bless the Sikh community to have uninterrupted access to religious places left behind in Pakistan as a result of the division of the subcontinent in 1947).
This development has truly opened a new era of mutual trust between the two countries and also lay a strong foundation of people-to-people dialogue. There is a need for more such initiatives to make the world a happier and more peaceful place, indeed the need of the hour. Happiness needs to rule the roost!
Guru Nanak Dev ji's thoughts and preaching on providing "Dignity to labour" was one of the other important contributions to the modern-day's caste system. He said that "they alone who live by the fruits of their own labour and share its fruits with others have found the right faith". This ideology emphasized self-reliance achieved through hard work, which would be the source of one's identity and self-respect.
Primacy was given to building an equitable society where the deprived, the oppressed and the women could experience a new meaning to their existence. How relevant this is even today when society is so sharply divided, struggling for their rights, and is still oppressed. How important it is even today to address the issues of caste structure, social hierarchy, and untouchability.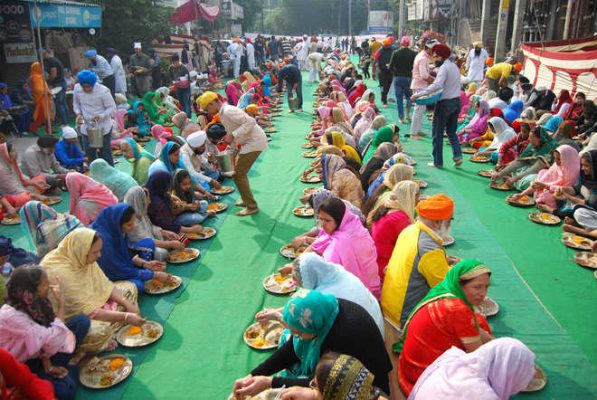 Another extremely relevant philosophy of Baba Nanak, from the very beginning, he devised an in-built system for the cooperative provision of free food (langar), accommodation, and security for the needy. He thought of food security for one and all which is so relevant even today. We witnessed this during Covid times when people were struggling for food and this gesture and Baba Nanak Dev Ji's teachings helped humanity in a big way.
Finally, Baba Ji preached living an "active, creative, and practical life" of "truthfulness, fidelity, self-control, and purity" as being higher than the metaphysical truth.
Spread Happiness, HappyHo!