The religious, spiritual & social significance of NAVRATRI
The excitement all over India is palpable, while we are getting set to celebrate the auspicious Navratri festival after a gap of two years. There are Navratri Mandaps, Pujo Pandals, and Mata -ki-Chowkis being set-up in all their glory.
Navratri is a time when Hindus celebrate the goddess Durga for killing the demon, Mahishasura. A more powerful God, Lord Brahma, had blessed Mahishasura with the gift of immortality, which meant he could never die.
As per the tradition, the first three days of Navaratri are dedicated to Durga or Kali, the next three to Lakshmi, and the remaining three to Saraswati.
This year one of the most celebrated and revered Hindu festivals is starting from today Monday – September 26 till October 5, for nine days to worship nine different forms of Goddess Durga. In Sanskrit the word Navratri means – Nine nights – where Nava stands for Nine and Ratri stands for nights. These days various reincarnations of Goddess Durga are worshipped. The first three days are dedicated to Durga or Kali, the next three days to Lakshmi, and the last three days to Saraswati.
There are three dimensions of Shakti:
Mahakali which represents strength and power
Mahalakshmi which represents wealth, passion, and material well-being
Mahasaraswati which represents knowledge and dissolution
The 10th day is Dussehra. Which celebrated the victory of good over evil. When Ram killed Ravana.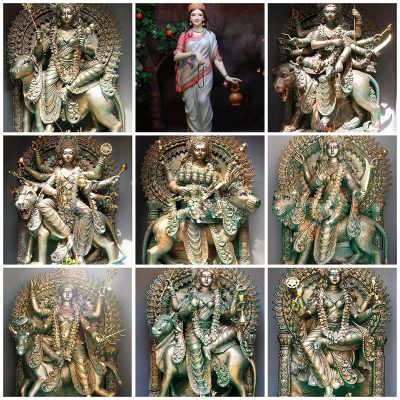 Navratri in India is a big religious festivity for nine propitious days. The celebration goes on for these favourable days with different rituals and customs in distinct parts. These nine days have a great significance in Hindu culture and religion. The worshipers adore their mother in beautiful incarnations with incompatible celebrations for nine days of Navratri.
Goddess Shakti exists in numerous ferocious as well as innocent manifestations; hence the celebration of each day of Navratri is dedicated to each Goddess embodiment for nine sacred days. Navratri is revered to show utter devotion and respect to Goddess and thus recognized with full devotion, zeal, and enthusiasm all over the country.
It is celebrated with a lot of dedication and emotion majorly in three parts of India – Northern India – Delhi, UP, Rajasthan, Western India – Gujarat, and Eastern India – West Bengal. The celebrations may be different but spirit is the same. In Delhi, UP where I grew up, Navratri is truly special where we observe nine days fast, perform aartis, hawans and kanya pujan which are part of the rituals. Whereas most important part of the celebration is Mata-ki-Chowkis or night long jagrans. We as children loved it, for its music, dance, energy, and of course the prasad. While in UP, the festival is observed more somberly with fasting, puja, archana, hawans, and kanya pujan.
When I moved to Mumbai, I saw a completely different form of Navratri with Gujaratis celebrating with full gusto. Navratri pandals are being set up all over Mumbai and Raas Garba and Dandiya Raas are being performed till midnight.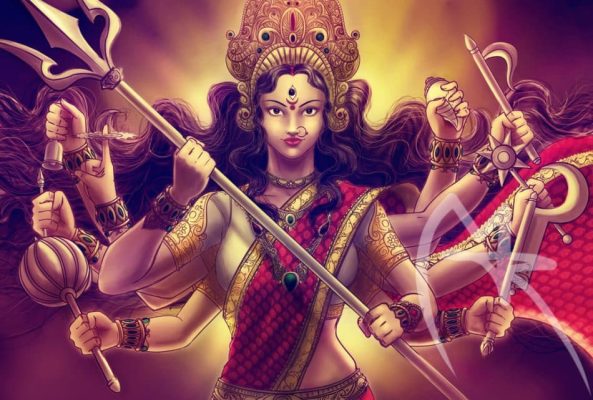 The Garba is played around Ghat – the vessel (established on the first day of Navratri) which is a symbol of the body, within whom divinity (in the form of the Goddess or Devi) resides. Garba is danced around this symbol to honour the fact that all humans have the divine energy of Devi within them. Dressed in their best traditional attire, jewellery, and finery, both young and not-so-young groove to dandiya beats. This makes a compelling site, so much so that the Indians & NRIs living abroad play Garba with their community and rejoice. It has nearly become a global phenomenon.
Speaking about the Shakti aradhna during Navratri, Gurudev Sri Sri Ravi Shankar says, "There is Devi energy (Shakti) within all of us. Devi is not somewhere else, not in some other world. If we sit deep in meditation, the glow within the body will brighten and will expand and spread outside. This is Devi Puja."
There is a great spiritual significance of Navratri as can be a turning point for your thoughts, mind, and body by helping you undergo a deep rejuvenation.
The word ratri means to give you deep rest from three types of botherations. The adi vautik, worldly botheration, adi daivik, the Divine one, and adi adhyatmik, the botherations of the soul. So, Navratri is a time of prayer and rejuvenation because a deep rest allows you to heal from all your botherations.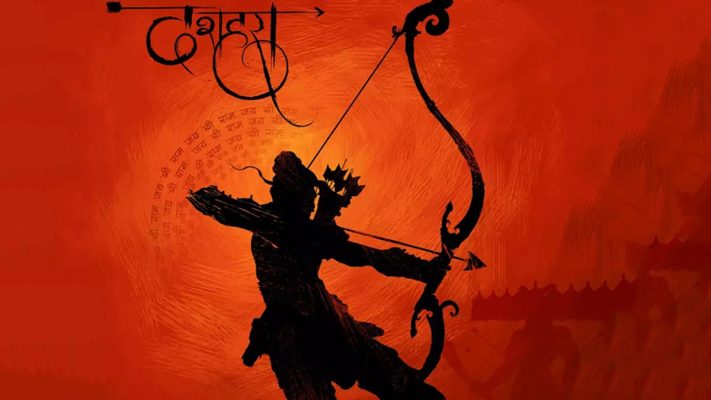 As spiritually described by Sadhguru, he says, " The best way to approach Navratri is in a spirit of celebration. This has always been the secret of life: to be non-serious but involved. The cultures that traditionally venerated the goddess knew that there is much in existence that can never be understood. You can enjoy it, celebrate its beauty, but never understand it. Life is a mystery, and will always remain one. The festival of Navratri is based on this fundamental insight."
Goddess Shakti exists in numerous ferocious as well as innocent manifestations; hence the celebration of each day of Navratri is dedicated to each Goddess embodiment for nine sacred days.
It is believed that Mother Durga defeated the demon  Mahishasura during this festivity, therefore the solemnization begins with lightening the houses, temples, and other divine places to spread happiness and gaiety all the corners.
Being one of the celebrated and distinguished religious occurrences for the Hindu community, this festival has become the most reverenced holy occasion.
The saints have given more significance. Chanting Mantra in a peaceful environment yields auspicious results. Many obstacles of nature are removed. This time may be used for gaining mental power and Yogic powers.
Scientifically, performing things during the day increases the chances of problems in concentrating; just the way radio signals face problems during the daytime but improve at the night. The sound of the bells and conch kills Germs up to faraway places. This period is used for Siddhi to fulfilling wishes.
We worship the divine power to bestow upon all of us enough potent powers to maintain our physical and mental balance.
It is believed that if someone worships the Goddess Durga with all her/his heart, then the mother destroys these ten evils and succors' peace to the worshiper. Therefore, to please Mother Shakti to get her immense blessings on the special nine days of Navratri, one should observe fasts for nine divine days.
Each day we take commitment to destroying one evil from ourselves. On the tenth day, we celebrate Vijaya Dasami, i.e. win overall this negativity.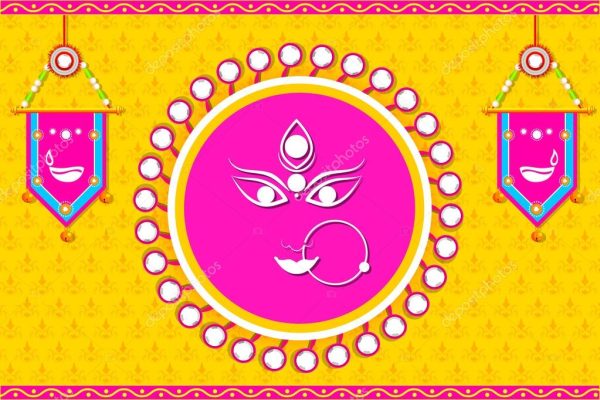 Indeed, celebrations bring so much happiness to our lives, so HappyHo.