By Swami Anand Kul Bhushan
Osholovers turned up in hundreds at Oshodham, 35 miles from South Delhi, to celebrate the birthday of their master on Tuesday, 11 December 2018 despite the fact that it was a weekday and election results for five states were to be announced.
As the sun played hide and seek in crisp weather, the day started with Dynamic Meditation followed by breakfast. Soon after, it was time for the morning discourse and silent meditation. The open-air Buddha Hall became a space vehicle for journey into inner space in total silence despite the presence of 400+ meditators. In this Buddhafield, as Osho terms to powerful energy of meditation, everyone was dissolved into light and energy. Happyho also provides best Meditation and Tarot classes in Noida and Delhi NCR India area
After everyone landed and recovered, it was time for a tea break followed by boisterous 'kirtan' or dancing and singing meditation until lunch time. As everybody danced boisterously, they shed off their warm outer garments and just grated with closed and half-closed eyes, lost in the love of their master with the waves of devotional music. The peaks of energy were absorbed with brief periods of silence to become still. Before dispersing for a sumptuous lunch, a Sitar recital was announced for 2:30 p. m.
A renowned sitar player, Pandit Sunil Kant Saxena, who has won many accolades and performed in dozens of countries in Europe, North America, North Africa and Asia, was the star for the first of its kind event at Oshodham. Gallantly, he agreed to perform without the accompaniment of a 'Tabla' (percussion) player which is essential. He managed well as his sonorous music guided everyone into deep meditation. Remember, Osho says that music and meditation are very close; if music is the body, meditation is its soul.
Kundalini meditation followed and before the White Robe meditation, Oshodham was all lit up by with thousands of lights. This evening meditation was especially significant as many new comers took the jump 9into Sannyas on this auspicious day.
With apologies to Rumi, one sannyasi summed it up, "Love flowed like blood in my body, rushed through my veins and encircled my heart. Everywhere I looked, I saw his love."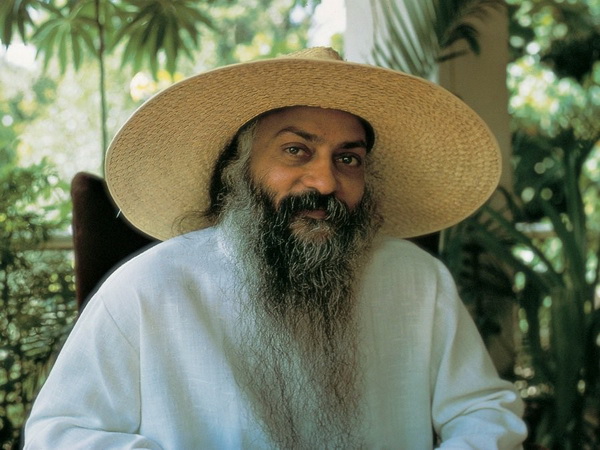 I am ready to work on anybody because my approach is
whether you grow in this life or not is not the point;
even if you have tried a little bit,
that much will become part of you – in some other life maybe,
with some other Master, it may come to a fulfillment.
You may not become enlightened this time
but the very desire, the very longing is enough.
I will work whether you are worthy or not.
It is enough that you long for it. I will sow the seeds.
Maybe this life you will not grow,
but the seeds will remain because they are never destroyed.
And the people who are going to become enlightened in this life,
I cannot claim the whole credit,
because they may have lived with Jesus,
they may have lived with Buddha,
they may have lived with Mohammed,
they may have danced with Jalaluddin,
they may have sat with Bokuju, Rinzai…
You have lived thousands of lives.
If all those people would have been as choosy as Gurdjieff
you would not have been here;
because they all worked on you, something went on growing.
Hence I don't choose at all.
Anybody who comes to me, I am ready to work;
my approach is different.
Osho, Zen: The Special Transmission, Ch 7 (excerpt)