While watching TV one day as an eleven-year old child, Anshu Jaggi was captivated by the performance of the great Pandit Birju Maharaj. She promised herself to learn dancing from him.
She started following his steps at that age as she felt a deep connection with him and started telling everyone that he is her Guruji.
Initially, Anshu started her Kathak training with Prakash Ganganiji of Jaipur Gharana (style). Later, she was impressed with Lucknow Gharana, and went over to one of the India's best gurus of Kathak, Guru Munna Shukla ji in 1992.
Finally, she was accepted as a student by the Kathak maestro, Padma Vibhushan Birju Maharaja in 1999 until 2005.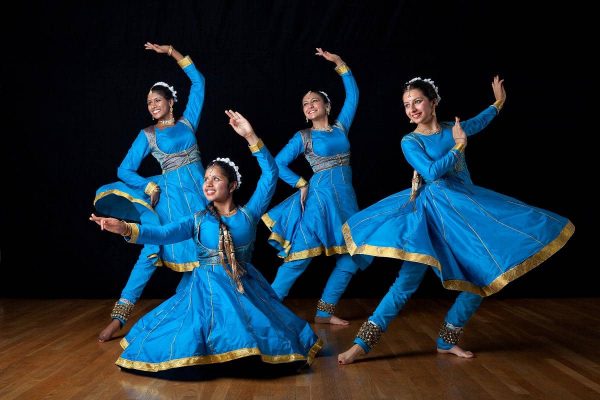 Later, started learning only from Maharajji until 2014.
Ten years ago, single handedly, she established her own dance academy, Dance Divine. Within a couple of years, she had more than a hundred of students and moved it to a prime location. The academy's annual functions for parents and guests became a glittering event with non-stop performances by the students and teachers.
Under Birju Maharaj's banner, she performed at many major events including the official events of Maharaj ji, Kala Ashram and Vasantotsava; Krishna Leela at Vrindavan temple; World Dance Day organised by the Indian Council of Cultural Relations (ICCR); Commonwealth Games opening ceremony in 2010; Ashta-Nayika or eight performers/heroines described in ancient scripture on dance called Natya Shastra; and too many other memorable performances and events.
In 2018, she moved to USA and started teaching Kathak which is her life and love that continues.