Choosing a life partner is indeed an arduous task, particularly in the Indian milieu. Institution of marriage has undergone tremendous change in the last few decades, from the 50s' when grandparents used to decide on the partner, 60's when parents took on them to decide right partner, 70's when the family started match-making, 80s–90s era of love marriages to 2000's technology-enabled match-making. Technology has made things easier, but at the same time, it has taken away the soul of the institution. After all, it is a machine that is doing match-making.  You can certainly take technology's help in the matter but you should follow your heart's calling while selecting the right partner.
So how do you choose your life partner, if you have to do it? Indeed, it is quite overwhelming to visualize one's life partner, forget deciding…it is like thinking how huge the universe is. It is too intense a thinking process and our grandparents and parents need a bow for doing it for us so methodically and responsibly.
Now that you have set out for choosing your life partner, it is important to choose one who shares similar ideologies about life and has similar interests and family values. In today's times' husbands and wives are equal partners in all spheres of life hence they must share their intellectual levels. Most important is that you share a great emotional & soulful connection, besides sharing a good rapport on other related matters. Physical attributes are your choice, beauty lies in the eyes of the beholder…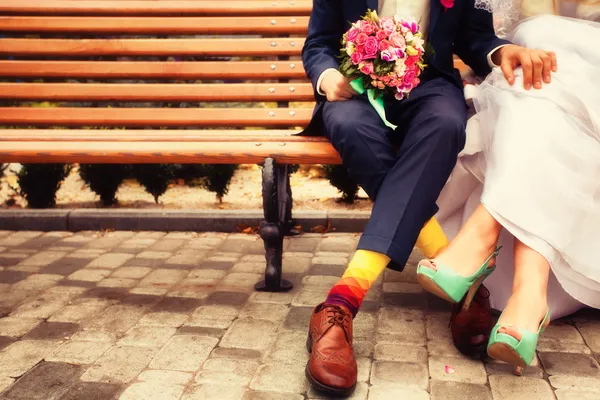 Once, you are clear in your head, then picking a life partner is fully in your control, it's critical to make yourself entirely clear on how big a deal the decision is and it is important to thoroughly analyze the most critical factors in making it.
A soothing & calming presence of a person by your side in every given situation in life is what you need. Someone who is there for you, cheers you up at times when all you want to do is cry, and who understands you are a life partner, you indeed need with you, at all times. Love is the bond that connects us all but finding a life partner can be incredibly difficult. But that's what people say: it'll take time, it'll be difficult but when you find them, it's a breath-taking moment with inexplicable feelings.
Once you have developed a liking for your would-be partner, it is very important to spend some quality time together. You can go on long walks or long drives together, and discuss the subjects which interest you both. Even if you differ on some points, put your point across politely. Come across as cordial people who respect each other's opinions and privacy. You must appreciate that as individuals you are privy to each other's opinions, and not trespass into each other's territory. There is no point in arguing about your favourite political leaders or celebrities.
During conversations, try to figure out if there are some areas where you have strong opinions and which may impact your future alliance.
However, society places too much importance on the role of destiny, horoscope matching, or 36 gunas matching…but in reality, it doesn't help much. There are many other compatibility parameters that you can consider and base your choice on your future life partner.
Another important aspect is that don't succumb to societal pressure like you are old enough or settled enough to get married. So, start looking for one!
This approach worked in the olden time but not anymore. The girls and boys are well-qualified, financially independent, and intelligent. This makes them capable of taking their calls when it comes to the selection of a life partner. Just in case, you are confused about some aspect, rope in your parents or would-be partners' parents. Their experience and wisdom may come in handy and open knots in your mind.
This way we see that selecting a life partner is an all-encompassing process that needs your focused attention. This is not something that can be done casually or left to chance or destiny.
Hope you got enough pointers on how to choose your life – partner and embrace happiness forever.