It is November-end. Most parts of the country are usually enjoying the beginning of cold weather by this time of the year. But things are different this time. To top it, it is dry and throats are parched. One is tempted to go for a cool drink every now and then, but health consciousness makes us avoid them.
Here is first set of Happy Ho recipes – cold beverages,  that are not only healthy but also lift your mood.  The ingredients make sure that they not only quench your thirst, but also have a soothing effect. In fact, one of them comes strongly recommended as a detox tonic
Try them out and enjoy a rush of happiness. Happyho also provide best tarot reading services in Noida and Delhi NCR India area.
Pineapple, Coconut Water, Lime and Mint Detox Tonic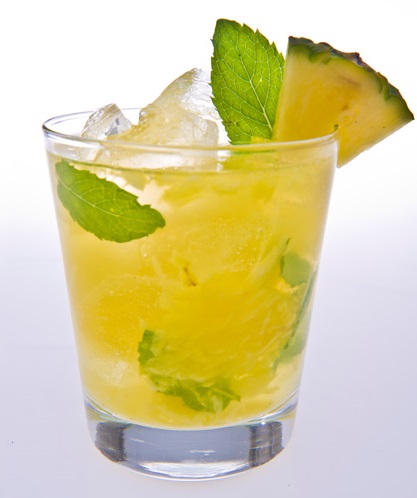 This is a perfect detox recipe. Works well when you are over full or exhausted. Works best if you take small sips instead of gulp it one shot. Each ingredient has its own benefits and distinct taste – put together they are good for the palate, mind and body. Easy to prepare too.
Ingredients:
200 ml raw coconut water
½ cup water
1 medium sized apple, deseeded (to peel or not is your choice)
1 cup cut fresh pineapple
12 to 14 fresh mint leaves
Kitchenware needed: A blender and two tall glasses
How to prepare: Blend all the ingredients in a blender till very smooth. You can either server it directly from the blender or strain it, as per your choice.
To serve: Pour it in a glass, add two cubes of ice and garnish it with two mint leaves
Serves:  Two
Suggestion: Works best if had without any snacks or starters.

Orange Banana Smoothie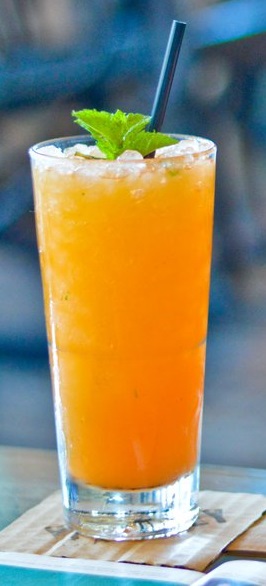 A delicious cool beverage that blends the magic of two of the healthies fruits: banana and orange. It is not only healthy, but also contains antioxidants and is a stress buster. Don't believe us? Try it out!
Ingredients:
2 cups orange juice
1 banana, sliced
Mint leaves or thin orange slices for garnish
Kitchenware needed:  A blender and two glasses
How to prepare: Blend two fruits well in the blender till smooth
To serve: Pour in a tall glass and decorate it with two Mint leaves or thin orange slice
Serves:  Two
Suggestion:  As banana makes it quite filling, it is best had without any accompaniments.