Accusation – False or True – has its implications. When it is true, you are subject to humiliation, but a sorry or written apology works besides your assurance that this act won't be repeated. Though you are subject to great embarrassment, you have salvaged the situation. If the accusation is false or you are being framed, the scenario becomes very challenging for you as a professional, and as a human being. Not all of us, but yes, many of us have been in this situation, facing false accusations, that too of a very serious nature – harassment, irregularities, favours, arguments and fights etc.
A clear conscience laughs at a false accusation. We all have experienced mud slingers – let them sling!
 Your first reaction in this situation is of putting up a strong defence or come in reactionary mode. This is a very unpleasant situation to be in. Understandably, being accused of anything in the workplace can be humiliating and traumatizing, especially when it's false! Everything you once knew is now up in the air and you are thrown into a new world of office politics that you could never have imagined. No matter what you do at this point, you are in the spotlight and you need to handle the situation with extreme caution.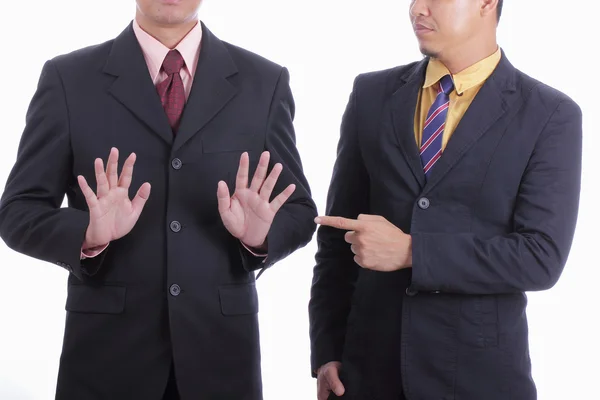 If the accusation is false, it has a very adverse effect on one's psyche – you keep questioning – Why me? Where did I go wrong? How I could not judge the situation? How I could not assess that it was coming? How can co-workers be so insensitive? What will happen if vigilance comes calling? How would I face them? How would I prove that I am innocent? Will I be convicted or acquitted? Will I lose my job?
You are surrounded by negativity and with this state of mind, you can't expect any positive outcomes. It may throw you off balance and lead to disillusionment. Whether the accuser is your employer, customer, or co-worker, there is a need for you to know your rights in such situations and how you can act while waiting for the verdict of a workplace investigation.
You are entitled to procedural fairness during a case of a false allegation at work. Your employer should allow you to defend yourself against such accusations. Depending on the severity of the allegation; you may need to seek legal help if it borders on issues like sexual harassment or bullying.  Seeking help will also help you file for an unfair dismissal case; should the need arise.
When you've been falsely accused of serious crimes as often, as I have, you learn to recognize the oncoming inevitability of the next one."  ― David A. McIntee, Doctor Who: Excelis Rising
The situation is tough and it needs tougher measures!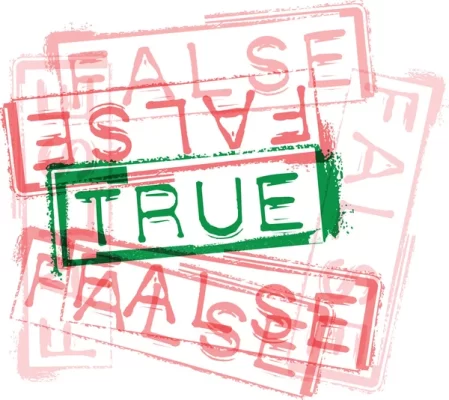 Certain tips can help you if you are facing an investigation in case of a false accusation.
Stay calm (outward) and calmer (inward): Being accused is making your blood boil, totally understandable, but, you're a professional, and even in the heat of anger, it's important to handle yourself with grace and dignity. While it may seem like the easiest thing to do, retaliating in any way possible is a bad idea. Don't do it. Permit the investigator to review the claims and come to you as they see fit.
Understand your rights: Now that damage has been done, you are labelled as accused. Now, the most important aspect is to know about your rights to defend your case. Knowing what your rights are will help you stay professional and avoid being mistreated during an investigation. Carefully go through the employee's handbook to note how grievances are handled. Carry out extensive research on what constitutes your rights in such situations; it will help you judge when your right is being infringed by your employer and whether the investigation process is fair.
Cooperate with the investigation: It doesn't matter if you agree or not with the investigator or the allegations being made against you, it's always better to take your emotions out of it and share the facts in a cooperative manner that will help the process along. Look at this as an opportunity to share your side of the story in its entirety. Do as they ask. Answer the questions and utilize this time to add in any specifics you believe may have been omitted when your accuser was asked the same question.
Maintain your records well: A workplace investigation may ensue after you are accused of anything. Keeping documented records of what had transpired before you and the accuser will go a long way to helping you come out unscathed. It may seem trivial to do so but keeping a thorough record of this investigation may help you in the future. Keeping a record will also help keep your story consistent and provide ample evidence to help you wriggle out of such a situation.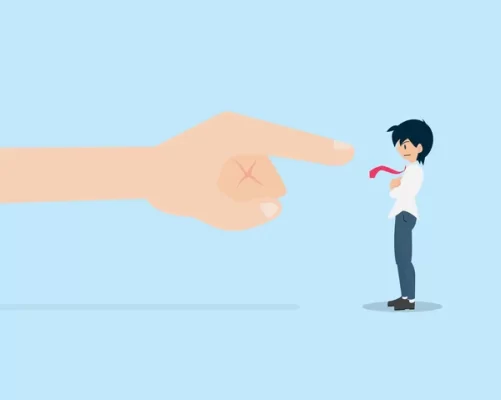 Be consistent with your work: Another aspect that would go a long way in bailing you out of the false accusation is to maintain consistency in your routine official tasks. Don't get distracted in your tasks, w

hile you are battling false accusations at work; you should avoid being distracted by your assigned tasks. Maintain a healthy balance, do a good job while you follow up on the investigation, and prepare your evidence for HR. Do not give your employer a reason to believe that you are incompetent and unable to stay at your work in the middle of a crisis.
Be very discreet with your communication with co-workers as you have become fodder for gossip mills.
Though difficult but remain happy, HappyHo for positive results!