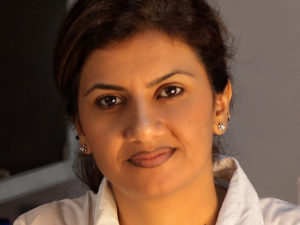 Dr. Vinu Kumar
Practice Head – Detox and nutrition
Dr Vinu Kumar, the well-known detox and nutrition specialist has changed many a life through her detox, lifestyle management, healthy food habits and naturopathy programmes. Her popularity as scientific nutritionist who believes in a better life the natural way is increasing by the day.
Dr Kumar propagates 'let food be thy medicine' and believes that our body has all the healing codes. The programmes offered by her are an outcome of her passion for living right, her learnings and her long standing experience.
She was passionate about health and complete wellness from a very young age and hence pursued courses in homeopathy and naturopathy. Later, her father-in-law became her guiding force and her interest in complete wellness blossomed further in his guidance. She pursued courses in that direction and today she is a certified Raw Chef, Raw Nutrition Specialist, Raw Lifestyle Coach and Raw Personal Trainer.