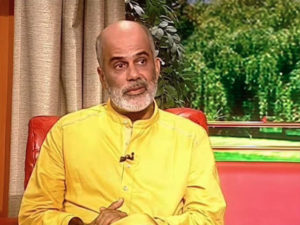 Sanjay
Practice Head – Tibetan Pulsing
Sanjay, a young lad from Delhi became a disciple of Osho at the young age of 17. He was initiated by Osho himself.
He was deeply influenced and inspired by Osho's way of life. Keen to understand Osho's vision of life, he moved to Tibetan Pulsing yoga and was soon immersed into it. As he got deeper into it, he found it be grounded and practical technique to unlock the door to blissfulness.
He was part of the original group of people who received the transmission of Tibetan pulsing yoga from its founder Shantam Dheeraj himself. The complete transmission of tantric process from his mentor to him took six years. An avid learner and a devoted pupil, he leant intently, and with his own intuition and experience made it more adaptable to the new world.