Happy Recipes
Not only eating right food is important to feel lighter, happier and agile. Equally important is eating them in right proportion and right combination. Happy recipes is the area where we would be sharing the happy recipes being designed by our food experts.
This space is not about cuisine, neither is it about foods that promise to help you reduce 10 kgs in a month. Recipes that we would bring to you here have been created keeping the following five principles in mind:
They should have ingredients that have a calming impact on the mind
They are nutritious and easy on the digestive system
They are easy to prepare and have easily available ingredients.
They taste good. If you have to force feed/eat anything, it loses its meaning and flavour
They have an appetising aroma
We would be updating recipes here on a regular basis. If you too have a recipe that you want to share, please email it to info@happyho.in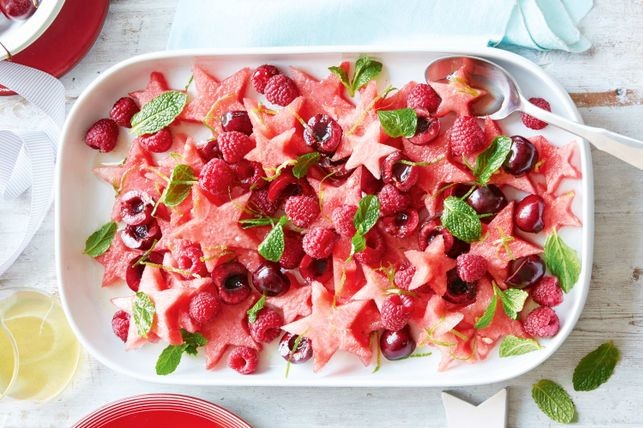 By Nonah Khanna Ingredients 300 grams watermelon cubes 1 tsp balsamic vinegar 50 gm feta cheese Black salt to taste 1 tsp chopped coriander 2 tsp mixed Italian herbs 2 tsp mixed pumpkin and chia seeds 1/2 tsp chaat masala 2 tsp olive oil 1 tsp lemon juice 1 tsp honey...