You must have heard about rebooting your laptop or computer when you find it difficult to operate and starts troubling you. You feel nothing can be done, it needs a complete overhaul or start afresh after servicing. After this, it starts reworking like a new one. It can shed its past and start afresh. This makes machine and man both happy. Life looks smooth…
…are you looking forward to rebooting your life?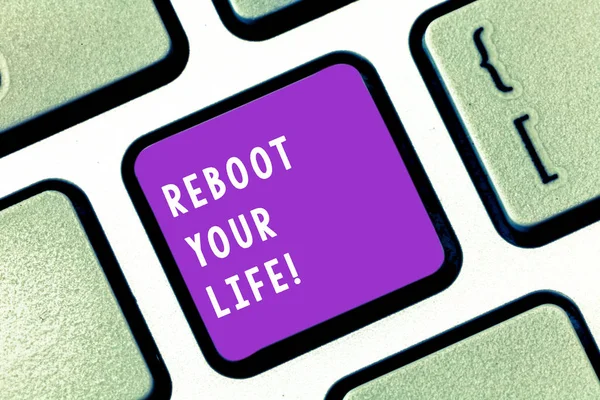 First, let us understand what it means to reboot your laptop.
A reboot of your computer is when the machine does two different actions. First, the computer shuts down disconnecting all power, and then secondly it restarts. The action of powering down completely allows the operating system to reset itself by resetting the state of the hardware.
"Every sunset is an opportunity to reset. Every sunrise begins with new eyes." "Isn't it nice to think that tomorrow is a new day with no mistakes in it yet?"
"Every moment is a fresh beginning."
Likewise, if you plan to reboot your life, you could do some things to change your surroundings like decluttering and redecorating. You could also do some personal activities like hobbies, exercise, going on nature trips, or simply pampering yourself. This helps immensely when you are undergoing changes in your life, and you are not liking them. You are constantly questioning yourself: Why me? This is because you feel that you are in a situation where things are just not looking to be working out for you be it in your personal relationships or career development, you feel stuck and unhappy with the way things are.
It is when you look forward to rebooting your life but are afraid to make the conscious decision to move because you are not even sure what change you need to make, or you are afraid you do not have time to start over in life. You feel you are losing out on time and now it is too late to start afresh. The biggest fear which surrounds you is what people will say if you unfollow the treaded path and move on in a completely new trajectory. The thoughts are natural, particularly when you have followed a set life.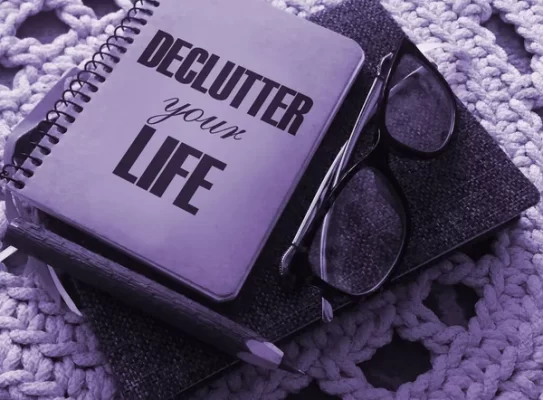 "The first step towards getting somewhere is to decide you're not going to stay where you are." J.P. Morgan.
These emotional upheavals may be attributed to changes in life due to ageing, emotional maturing, retirement, parenthood, or entering or leaving a relationship. However, some of us seem to embrace change better than others. When change happens, we may find ourselves wondering how to start over and make the best of the new circumstances we find ourselves in.
Start with reflection. Before you can make any changes, you must understand where you are starting from.
Now that you know that you must shift your perspective towards life and be prepared to start afresh, you need to think twice as it is quite hard work.
Now that you have decided to shift your perspective and look at things in a new way, identify exactly what challenges you will face as you try to learn how to start over and reboot your life. If you want to change your job, what is standing in your way? Is it a lack of education, a poor job market, or simply a lack of motivation? You need to figure this out in detail. Talk it over to your friend who has knowledge about the job market and is aware of your skill sets. He will be able to match a job placement for you.
Likewise, if you have just ended a long-term relationship, what difficulties do you foresee soon? You may need to find a new living situation, reconnect with old friends, or get used to being alone again.
Now that you are aware of your situation and you are ready to reboot your life, the time is to identify those aspects that are holding you back and you need to undertake an assessment test. You can prepare a multiple-choice questionnaire to test how you are fair about undertaking rebooting exercises. I am sure you will come up with flying colours as you have decided to reboot and you will notice, there are so many around you to support you in your decision.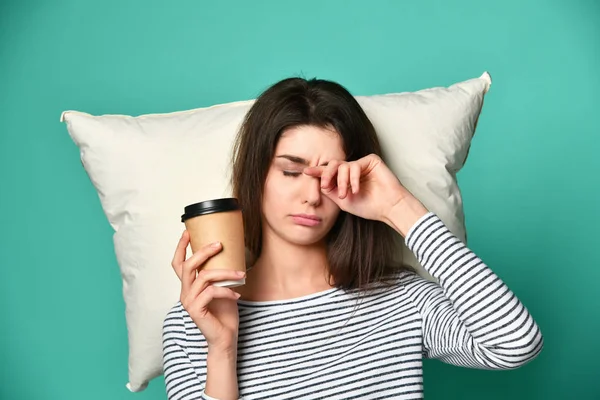 "No matter how hard the past is, you can always begin again." Buddha.
Life sends trigger warnings sometimes which you need to notice, sometimes it happens that you do not catch the signals and are taken aback by the accident. This is a very scary situation. Hence, keep your antennas open to catch the signals and act accordingly.
There are reasons, which impact your macro and micro life which may prompt you to hit the 'refresh' button on your life. Like if you are going through a divorce, overcoming an addiction, healing from a serious injury or illness, or rebuilding after an emotional wound like betrayal, you need to reboot your life. Or even if you want to break the shackles of monotony, when life seems very repetitive, you need to reboot. Regardless of where you are coming from, you can make the road ahead more rewarding by setting a good foundation. Get a fresh start on your life by figuring out where you want to go. Then, adopt small positive changes to gradually improve your life. Or, if necessary, go to the extreme and implement a major life shift.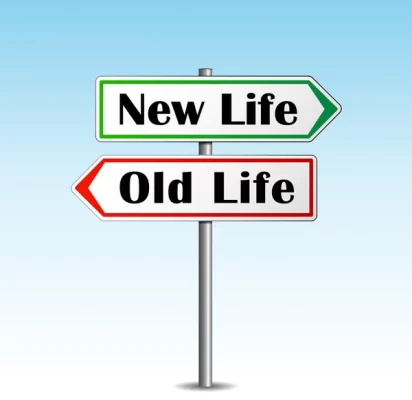 This way spread happiness and be happyHo.